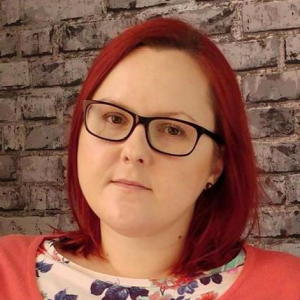 Psycholog, Seksuolog

Monika Stachura-Wdowczak

Counselling Psychologist, Sexologist
Therapist summary
ACA (adult children of alcoholics & dysfunctional families)
Anxiety
Arguments / Conflicts
Balancing roles and responsibilities
Betrayal / Cheating
Communication problems
show more
I speak: English, Polish
Who do I work with
Therapists - supervision

no
Price:
Personal session

£ 50 / 50 min

Couple therapy

£ 70 / 90 min
Would you like to book an online session?
Introduction
I am a certified Psychologist and Sexologist. Registered Counseling Psychologist HCPC, CPsychol BPS, Registered Member COSRT, a Member of the Polish Sexological Society PTS (certification process). I am a member of the Polish Psychologists' Association.
My experience
Over the last several years, I have gained the practical experience as Sexologist and Psychologist in individual work and with couples, as well as were providing  trainings and group workshops in public institutions and private sector. I gave therapeutic support to people dysfunctional families and to patients experiencing mental and sexual disorders, who felt that they had lost control over their own lives to some extent, looking for support and understanding the causes of their difficulties.
I provide psychological counselling therapy and sex therapy. In my practice, I use various diagnostic and therapeutic techniques, matching them to the individual needs of the patient.
The main areas of my work are:
Counselling for individuals and couples 
Female sexual dysfunction - Vaginismus and Dyspareunia (Not Due to a General Medical Condition), Hypoactive Sexual Desire Disorder, Female Sexual Arousal Disorder, Female Orgasmic Disorder, Sexual Aversion Disorder
Male sexual dysfunction - Male Erectile Disorder, Ejaculation disorders, Hypoactive Sexual Desire Disorder, Sexual Aversion Disorder
Porn addiction
Compulsive masturbation
Disturbances in partnerships, relationship crisis, communication problems, sexual frigidity
Emotional difficulties affecting and resulting from sexuality dysfunctions
Problems with not accepting sexual orientation
Developing personal competences and building relationships
Experiencing crisis, exposure to chronic stress
Difficulty in making decisions
Low self-esteem, difficulties in building social relations
Communication problems, working on the development of constructive problem-solving skills
Difficulty adapting to new life situations
Difficulty dealing with conflicts or jealousy in a relationship
Experiencing conflicts in a relationship
My education
I completed MSc in Clinical Psychology at the University of Lodz in 2007 and postgraduate studies in Clinical Sexology at the Center for Postgraduate Education at the University of Social Sciences and Humanities in Warsaw in 2009. I am currently a participant in the Psychotherapy Study at the Laboratorium Psychoedukacji in Warsaw. In 2011, I also graduated from the Study of Counteracting Domestic Violence at the Institute of Health Psychology of the Polish Psychiatric Association. I constantly improve my knowledge and skills, participate in trainings and undergo regular supervision.
What problems do I work with
ACA (adult children of alcoholics & dysfunctional families)
Anxiety
Arguments / Conflicts
Balancing roles and responsibilities
Betrayal / Cheating
Communication problems
Different expectations
Difficulties in sex life
Divorce / Separation
Divorce / Separation / Break-up
Emotional instability
Family problems
Feeling loneliness in the relationship
Infidelity
Jealousy
Jealousy / Suspiciousness
Lack of satisfaction and meaning in life
Lack of time in the relationship
Lack of tolerance / acceptance
Lack of trust
Loneliness
Loss of interest in the relationship
Low mood
Low self-esteem / Low confidence
Overly controlling behaviour
Perfectionism / Control issues
Relationship burnout
Relationship problems
Sex addiction / Pornography addiction
Sexual / intimacy issues
Sexual abuse
Sexual dysfunction
Sexual dysfunctions
Sexual incompatibility
Sexual orientation and gender identity
Social communication and interaction difficulties
Stress
Workaholism
My approaches
Integrative / Eclectic approach
Psychodynamic therapy
Psychosexual therapy
Memberships and acreditations
I am a certified Psychologist and Sexologist, I have the title of Counseling Psychologist in the British organization HCPC associating specialists dealing with mental  health and granting the right to practice in the UK. I am a member of the Chartered Membership British Psychological Society, Registered Membership of the College of Sexual and Relationship Therapists COSRT, as well as a member of the Polish Psychologists Association.