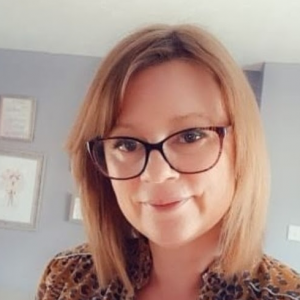 Victoria Warwick-Jones
Counsellor
Therapist summary
ACA (adult children of alcoholics & dysfunctional families)
Adolescence and Developmental breakdown
Aggression
Aggression / anger / temper issues
Antisocial behaviours
Anxiety
show more
I speak: English
Who do I work with
Therapists - supervision

no
Price:
Personal session

£ 50 / 50 min

Session for a child / parent

£ 60 / 50 min
Would you like to book an online session?
Introduction
I used to suffer with terrible anxiety and panic attacks. Counselling helped me and now I support others who feel trapped in a cycle of panic. I know what it feels like and I understand how hard it is to feel better. Let me help you work through your issue. 
My experience
I work with adults and children who have experienced panic and trauma. 
I am a school counsellor and I also work privately at VWJ Counselling.
As a mother, I have experienced therapy with my children which is why I became a therapist in the first place. Seeing the changes that therapy can make for children is amazing.
My education
I have my levels 2, 3 and 4 in counselling and I am currently completing my level 5 in therapeutic counselling for children and young adults.
I have done CPD which covers all sort of issues with children and completed NSPCC training in safeguarding.
I have also worked with older adults and again have completed CPD in safeguarding vulnerable adults.
My diplomas and certificates
What problems do I work with
ACA (adult children of alcoholics & dysfunctional families)
Adolescence and Developmental breakdown
Aggression
Aggression / anger / temper issues
Antisocial behaviours
Anxiety
Anxiety / stress pain
Anxiety disorders in children
Asperger's syndrome
Attachment disorder
Autoagression / Self-harm
Borderline / Narcissistic / other personality disorders
Bullying
Chronic illness / Disability
Conflict with parents
Crying fits
Cyberbullying
Depression
Depression
Difficulties adjusting to changes in life
Divorce / Separation / Break-up
Domestic violence
Emotional instability
Family issues
Family problems
GAD (Generalised anxiety disorder)
Grief
Grief / Bereavement
Infidelity
Intrusive thoughts
Intrusive thoughts
Jealousy
Lack of motivation
Lack of satisfaction and meaning in life
Lack of satisfaction and meaning in life
Loneliness
Low mood
Low self-esteem / Low confidence
Low self-esteem / Low confidence
Memory/concentration problems
Mental / psychological abuse
Mental / psychological abuse
Nervous tics
OCD (Obsessive-compulsive disorder)
OCD / Obsessions and/or Compulsions
PTSD (post-traumatic stress disorder)
PTSD (post-traumatic stress disorder)
Panic attacks
Panic attacks
Parenting challenges
Parents divorce / separation
Peer relationship issues
Perfectionism
Perfectionism / Control issues
Personal growth / Coaching
Physical abuse
Physical abuse
Procrastination
Relationship problems
School anxiety / refusal
Self harm / Risky behaviour
Separation anxiety
Sexual orientation and gender identity
Social anxiety
Social anxiety
Social communication and interaction difficulties
Stress
Suicidal ideation
Suicidal ideation
Trauma
Trauma / Traumatic events
Workaholism
My approaches
Attachment based therapy
CBT (cognitive behavioural therapy)
Emotionally focused therapy (EFT)
Gestalt therapy
Humanistic therapies
Mindfulness
Person-centred therapy
Play therapy
Solution focused brief therapy
Transactional analysis
Memberships and acreditations
Individual member of the BACP
Accredited Registrant with NCS