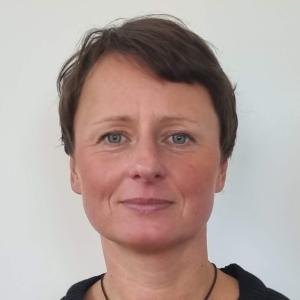 MBPsS, MBA, MSc

Anna Faff

Psychotherapist, Autism ADHD (adults), NLP Practitioner, Yoga Trauma therapy
Therapist summary
ACA (adult children of alcoholics & dysfunctional families)
ADHD in adults
Addiction codependency
Arguments / Conflicts
Autism Spectrum Disorder
Balancing roles and responsibilities
show more
I speak: English, Polish
Who do I work with
Therapists - supervision

no
Price:
Couple therapy

£ 68 / 50 min

Personal session

£ 55 / 50 min

Session in person

£ 55 / 50 min

Session in person

£ 65 / 50 min
Would you like to book an online session?
Introduction
In my practice, I take a holistic view of a client. I apply traditional psychology, yoga and NLP. I offer a safe and encouraging environment where a person does not feel judged but secured.
My experience
I am a psychotherapist on the spectrum with ADHD  and for over 10 years I am helping people who are experiencing detachment, unexplained pain, and lack of stability. Along with high levels of emotional distress, mood difficulties, shame, guilt, difficulties with self-esteem and difficulties in life in general. 
My education
MSc Counselling and Positive Psychology, University of Bolton
MSc Psychology, Leeds Trinity University
MBA, Manchester Business School, University of Manchester 
MSc in Computer Science Engineering, Technical University of Lodz
Autism and Girls; Profiling Abilities - Professor Tony Attwood
Autism and Family Dynamics, and Special Interests -Professor Tony Attwood
Suicidal Prevention skills, Papyrus, UK
More Than Words – How to bring the body into therapy, Trauma Therapy Manchester
Trauma Training for Yoga Teachers, Trauma Therapy Manchester
Neurological diagnostics – Memory, Vis Salutis
Borderline 7 CHAD personality – diagnostics, Vis Salutis
Ayurveda Advanced Certificate, Ayuskama India
EU GDPR Practitioner, IBITGQ
RYT300, Ashtanga Yoga School. Mysore
RYT200, Siddhi Yoga Dharamshala
NLP Practitioner & Coach, NLP Academy
What problems do I work with
ACA (adult children of alcoholics & dysfunctional families)
ADHD in adults
Addiction codependency
Arguments / Conflicts
Autism Spectrum Disorder
Balancing roles and responsibilities
Betrayal / Cheating
Bipolar affective disorder
Borderline / Narcissistic / other personality disorders
Communication problems
Depression
Different expectations
Different worldviews
Divorce / Separation
Divorce / Separation / Break-up
Economic abuse
Effect of emigration on the relationship
Effect of the past on the relationship
Effects of addiction on the relationship
Emotional instability
Family problems
Family problems / conflicts
Feeling loneliness in the relationship
Financial problems
Jealousy / Suspiciousness
Lack of satisfaction and meaning in life
Lack of time in the relationship
Lack of tolerance / acceptance
Lack of trust
Loneliness
Long-distance relationship
Loss of interest in the relationship
Low mood
Low self-esteem / Low confidence
Mediation
Mental / emotional abuse
Mental / psychological abuse
Overly controlling behaviour
PTSD (post-traumatic stress disorder)
Perfectionism / Control issues
Personal growth / Coaching
Physical abuse
Physical abuse in relationship
Procrastination
Relationship aggression
Relationship burnout
Relationship problems
Sensory overload/sensivity
Sexual abuse
Stress
My approaches
Coaching
Emotionally focused therapy (EFT)
Integrative / Eclectic approach
Mindfulness
Motivational interviewing
Neuro-linguistic programming (NLP)
Person-centred therapy
Positive and transcultural psychotherapy
Process oriented psychology
Psychoanalytic therapy
Psychodynamic therapy
Schema Therapy
Memberships and acreditations
GBC of the British Psychological Society
BACP Student membership 
International Association of Yoga Therapists (C-IAYT)
NLP Academy - International Trainers Academy of Neuro-Linguistic Programming
Additional information
Meetings face to face are available at the office: Office 2, Cityview Business Centre, 99 Long Street, Middleton, M24 6UN
To book an in-office session, please select "In person session" when booking for £50 for individuals or £60 for couples.
If you need a different date than the one provided, please contact [email protected].
GDPR Compliant