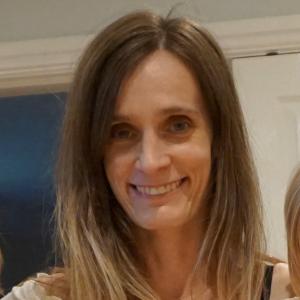 BSc, MA, MBACP, MPBS

Csilla Varga

Psychotherapist, Counsellor
Therapist summary
ACA (adult children of alcoholics & dysfunctional families)
Anxiety
Autoagression / Self-harm
Bipolar affective disorder
Borderline / Narcissistic / other personality disorders
Depression
show more
I speak: English, Hungarian
Who do I work with
Therapists - supervision

no
Price:
Personal session

£ 40 / 60 min
Would you like to book an online session?
Introduction
I am a qualified counsellor working with a variety of approaches. I am passionate about counselling and I work with everyone as a unique individual with unique experiences. I use my knowledge and experience to guide you through difficulties.
My experience
I worked with many areas of difficulties we can all face. From anxiety to depression, difficulties in relationships, addiction and difficult childhoods as well as unexplained low moods or physical symptoms that are not explained by current medical practices.
My education
BSc Psychology Birkbeck, University of London
Certificate in Humanistic Integrative Counselling CPPD Counselling School, London
MA Psychotherapy and Counselling University of Leeds
Introduction to online and telephone counselling, counselling tutor
My diplomas and certificates
What problems do I work with
ACA (adult children of alcoholics & dysfunctional families)
Anxiety
Autoagression / Self-harm
Bipolar affective disorder
Borderline / Narcissistic / other personality disorders
Depression
Divorce / Separation / Break-up
Drug addiction
Eating disorders / Bulimia / Anorexia
Emotional instability
Family problems
Gambling addiction
Grief
Lack of satisfaction and meaning in life
Loneliness
Low mood
Low self-esteem / Low confidence
Memory/concentration problems
Mental / psychological abuse
OCD / Obsessions and/or Compulsions
PTSD (post-traumatic stress disorder)
Perfectionism / Control issues
Personal growth / Coaching
Procrastination
Psychosomatic disorder / Psychosomatic symptoms
Relationship problems
Shopping addiction
Social anxiety in adults
Social communication and interaction difficulties
Stress
Trauma / Traumatic events
Workaholism
My approaches
Humanistic therapies
IFS (internal family systems) therapy
Integrative / Eclectic approach
Interpersonal therapy
Person-centred therapy
Psychoanalytic therapy
Psychodynamic therapy
Memberships and acreditations
BACP - I am a registered member of the British Association for Counselling and Psychotherapy (MBACP) Registration number: 393316
BPS - I am a graduate member of the British Psychological Society membership number: 668458
Additional information
I am fully insured as a therapist and I work in a private practice.